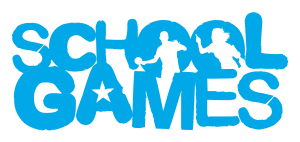 Throughout the year there are a number of different competitions held for schools in the Chester area. 
During 2021-22, we will organise School Games festivals and competitions for schools to engage in the national School Games programme, we will also organise virtual events. 
We will follow Government guidance in place at the time for each event. All schools are required to bring their own sanitiser, and sanitise the children's hands regularly. Please also bring your own equipment and bibs if you can. 
We also encourage everyone to maintain social distancing to try to keep everyone safe.
Schools are required to enter events via our website only.  
This year there will be less focus on competition for the 'A' teams, and more opportunities for the 'B' and 'C' teams; plus those who have not represented their school before. This is in line with the guidance for the School Games programme for this year. 
The Competition Rule Book for this year including codes of conduct can be downloaded below:
TBC
The generic COVID risk assessment can be downloaded from here, however always keep an eye on the latest Government guidance.
Chester SSP COVID risk assessment 
Sport specific risk assessments are available upon request.
The School Games are promoting the Spirit of the Games Values. We have designed a selection of certificates for you to download and use as rewards for your pupils. This is for the school to select any member of the school team who deserves special recognition for their performance during the competition. The six values are: Self Belief, Teamwork, Respect, Passion, Honesty and Determination.