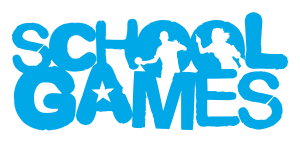 Throughout the year there are a number of different competitions held for primary and secondary schools. 
During the Autumn and Spring terms 2020-21, we will organise virtual School Games competitions for schools to still engage in the national School Games programme albeit in a virtual environment, and not a physical environment due to COVID-19 restrictions. 
Each event is made up of a number of tasks / activities or personal challenges that pupils should be able to complete in PE lessons and / or extra-curricular activity clubs (if Government restrictions at the time allow). These activities can be done over a period of time or in one lesson / club session, it is completely down to the individual school on how they want to complete the challenges.
We hope that this format will increase the number of pupils participating in the School Games activities as a result of not having to come out of school. To ensure you know what you need to do, please read each resource thoroughly and remember to be guided by your school COVID-19 risk assessments, when participating in these activities. 
Please submit your results no later than the deadline specified. 
See below the sports formats for the Autumn term:
The closing date to return the score sheets is Friday 18th December 2020.
The sports formats for the spring term are:
Basketball - primary & secondary
The deadline to send in the score sheets is Friday 26th February 2021. 
The Competition Rule Book for this year including codes of conduct can be downloaded below:
Chester SSP Primary Competitions Rule Book 2020-2021
Please note that these rules have NOT been amended to reflect any Government guidelines on COVID and social distancing. Please read through the guidance first and amend the rules to suit your school risk assessment and the Government guidelines in place at the time. 
The School Games are promoting the Spirit of the Games Values. We have designed a selection of certificates for you to download and use as rewards for your pupils. This is for the school to select any member of the school team who deserves special recognition for their performance during the competition. The six values are: Self Belief, Teamwork, Respect, Passion, Honesty and Determination.