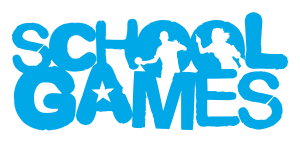 Throughout the year there are a number of different competitions held for primary and secondary schools. 
During the Autumn term 2020-21, we will organise virtual School Games inter school competitions until the guidelines allow inter school competition to commence. 
The formats for these events will be shared with schools.
Once face to face competitions can commence, we will add them to the website. 
After is has been confirmed that schools can commence our competitions will will notify all schools.
If your school wishes to enter any of the competitions, please click onto the event and you will be able to submit your entry.
Please note that bookings will only be open and taken for events a few weeks in advance of the event itself. You will receive an e-mail to confirm your entry to the event. 
Some of the upcoming events are listed below: 
No Events
Non-member schools will be charged £30 per TEAM to enter, this covers the cost of running the event such as facility hire, medals, certificates, coaches/referees etc. Please note that should you fail to turn up without informing the SSP, you will still be charged. 
(Please note that the cost is per non-member school TEAM and not per event. Therefore if your school enters an 'A' and a 'B' team, then you will be charged £60). 
It is the responsibility of the school entering the competition to inform Claire / Elizabeth if any of the children taking part do not have consent for their photographs to be taken. Photographs will be taken at the events. 
It is also the responsibility of the school to provide their own first aid cover at any SSP events. 
The Competition Rule Book for this year including codes of conduct can be downloaded below:
Chester SSP Primary Competitions Rule Book 2020-2021
Please note that these rules have NOT been amended to reflect any Government guidelines on COVID and social distancing. Please read through the guidance first and amend the rules to suit your school risk assessment and the Government guidelines in place at the time. 
The School Games are promoting the Spirit of the Games Values. We have designed a selection of certificates for you to download and use as rewards for your pupils. This is for the school to select any member of the school team who deserves special recognition for their performance during the competition. The six values are: Self Belief, Teamwork, Respect, Passion, Honesty and Determination.